EPS MACHINES AND INDUSTRIAL AUTOMATION
TECNODINAMICA: QUALITY, ATTENTION TO DETAILS AND A PASSION FOR WHAT WE DO
In the expanded polystyrene (EPS) sector, we offer EPS machines for the production, processing, recycling and packaging of this material. Additionally, we develop cutting-edge industrial automation systems. We provide a wide range of customized solutions, including automation systems for gluing and metering, automatic assembly, specialized machines for mechanical processing, and solutions for packaging and palletization.
Our solutions stem from the know-how we have developed in over 40 years in business. We believe in continuously improving company processes. Consequently, our solutions are designed to reduce waste, maintain high standards of quality and increase the production efficiency of the companies that rely on us.
Since 1981 we design and construct special machines for General Industry and complete plants for production and manufacturing of expanded polystyrene (EPS).
A unique experience of continuous growth, which has been shared with our customers and consolidated thanks to enduring partnerships along the whole process: from the analysis of requirements to final start-up at customer's premises.
11
.
000
mq
total production and offices
+
50
countries
in the world with our automations
Our services: 100% in-house know how
We respond to every automation need with totally customized solutions, the result of the union between the know-how of our technical departments and the customer's experience. This is how innovative machines and automations are born, which can be perfectly integrated with existing systems and information systems, suitable for the most specific applications.
CONCEPT AND CO-DESIGN
From single machines to complete turn-key plants, we support our customers in the identification and design of the most suitable solution through the realization of surveys, feasibility studies and functional models developed with the use 3D modeling and simulation systems.
The added value is given by the collaboration with the customer and by the combination of experience and transversal skills of our technical departments.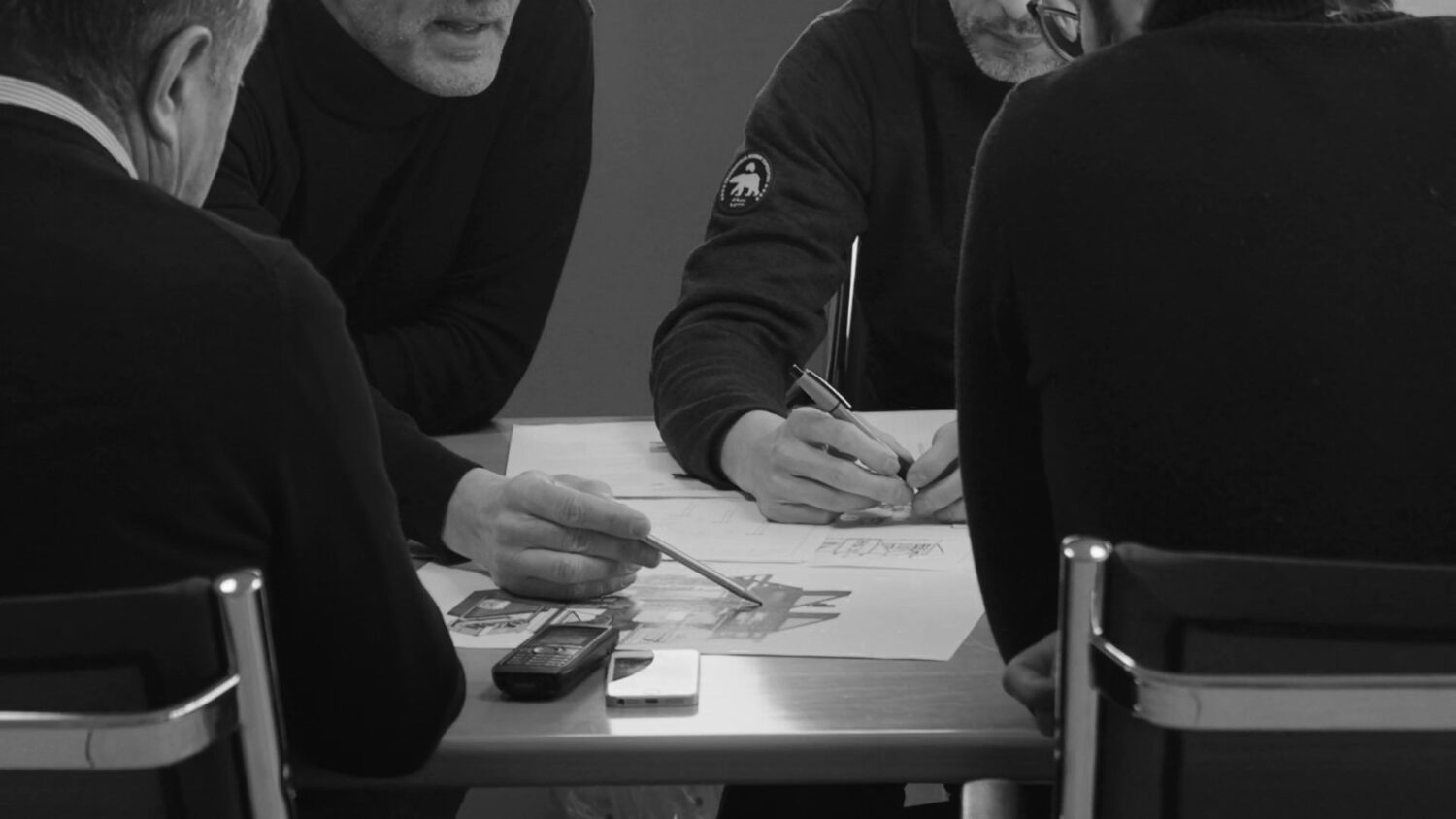 MECHANICAL DESIGN
All project are developed internally by our engineering team specialized in the design of complex automations and the use of 3D modeling and simulation tools.
Each single project document is managed and updated by means of PLM (Project lifecycle management system): this approach allows us to track changes and improvements over time and assure state-of-the-art automations and  effective assistance to our customers.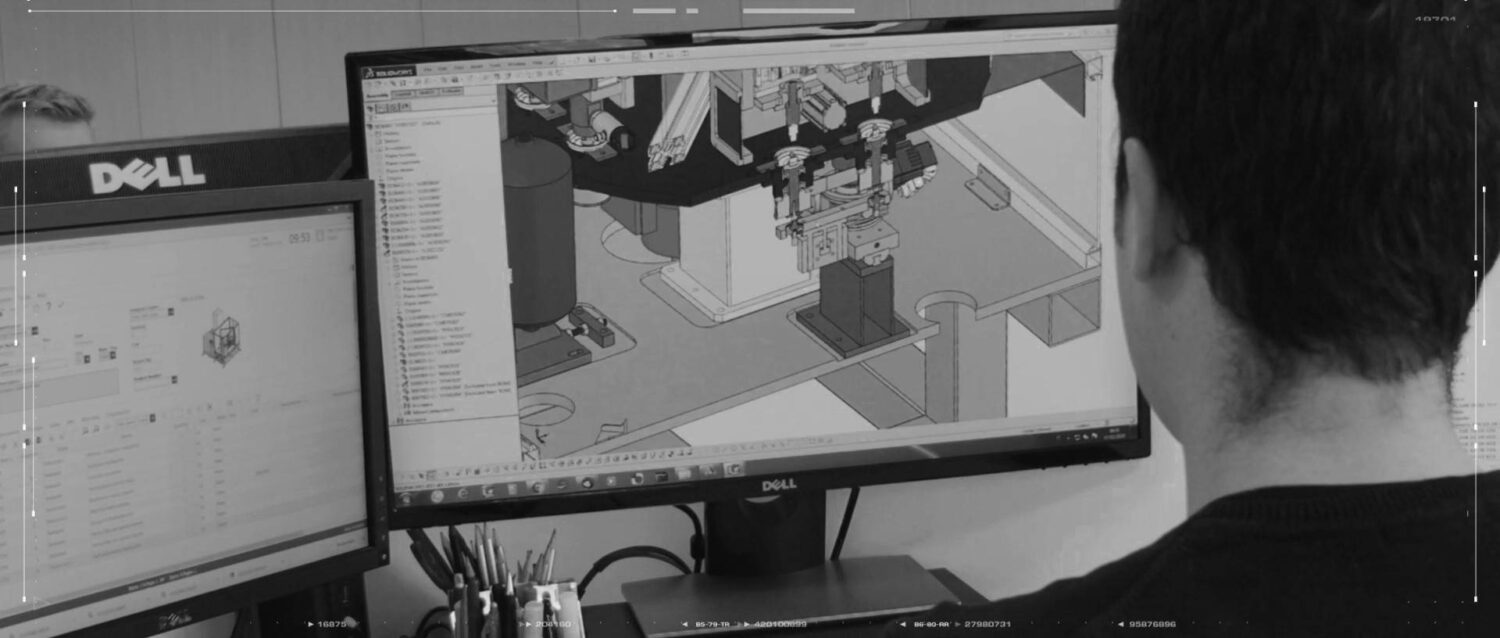 ELECTRICAL DESIGN
Our team of electrical engineers is engaged in the definition of technical specification and the electrical design of our machines. Electric diagrams are developed by means of ECAD software and managed within our PLM system.
Our technicians are constantly committed in the research and testing of the most advanced technologies and applications available in the market.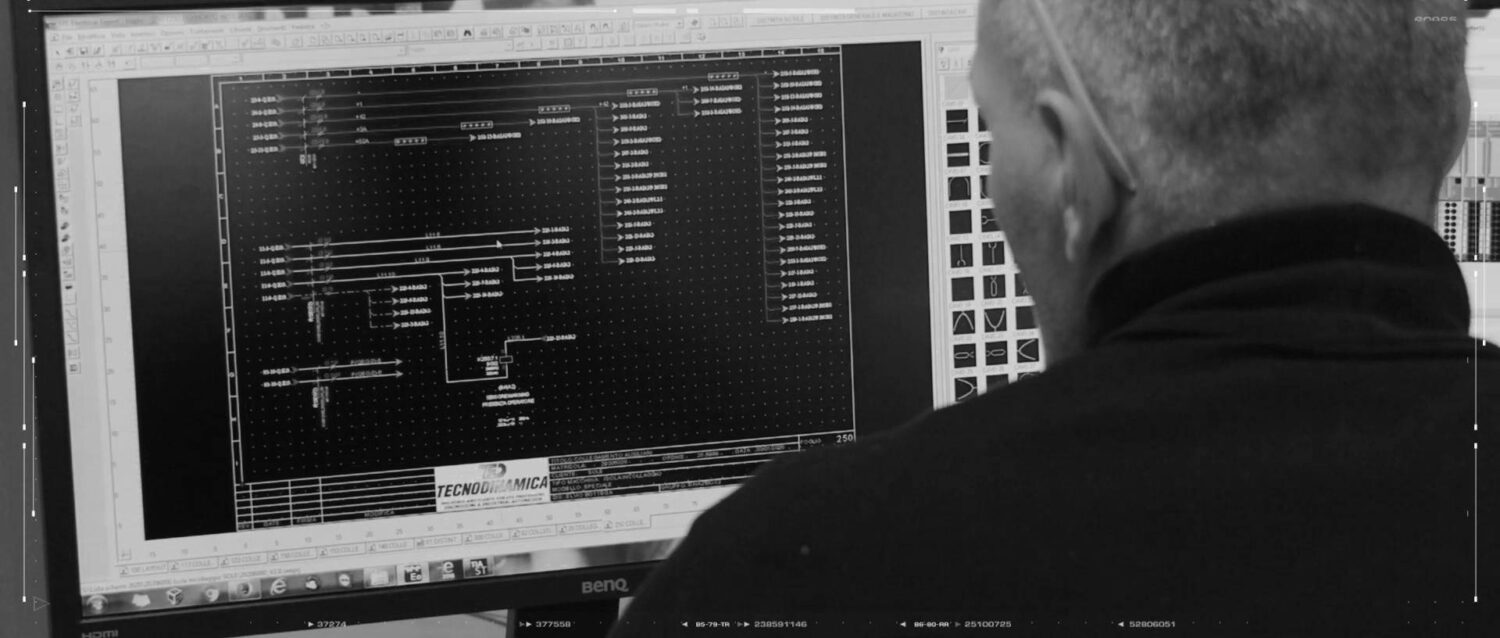 SOFTWARE DESIGN
Our software department consists of skilled engineers specialized in both high and low level programming (PC, PLC, HMI interfaces,etc), as well as the programming of industrial and collaborative robots supplied by the major worldwide manufacturers.
Each single bite of our software code is designed and managed internally: this is how we guarantee rapid assistance and wide possibilities of customization throughout the automation life cycle.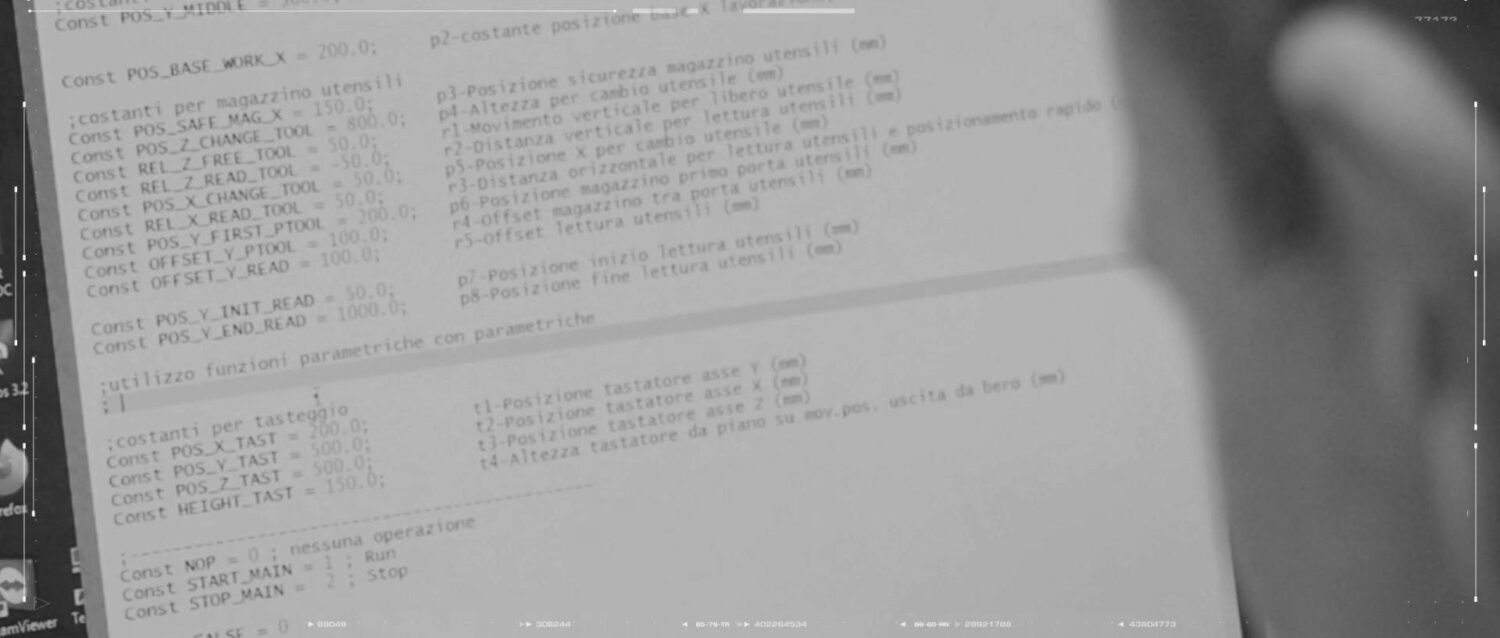 CONSTRUCTION
Our production organization covers all the critical phases that lead to the construction of our machines and automations. Production departments include:
CNC machining (millings machines, parallel turning, drills and grinding units)
Mechanical carpentry with certified welding
Water based painting
Mechanical assembly
Electrical wiring of machines and electrical cabinets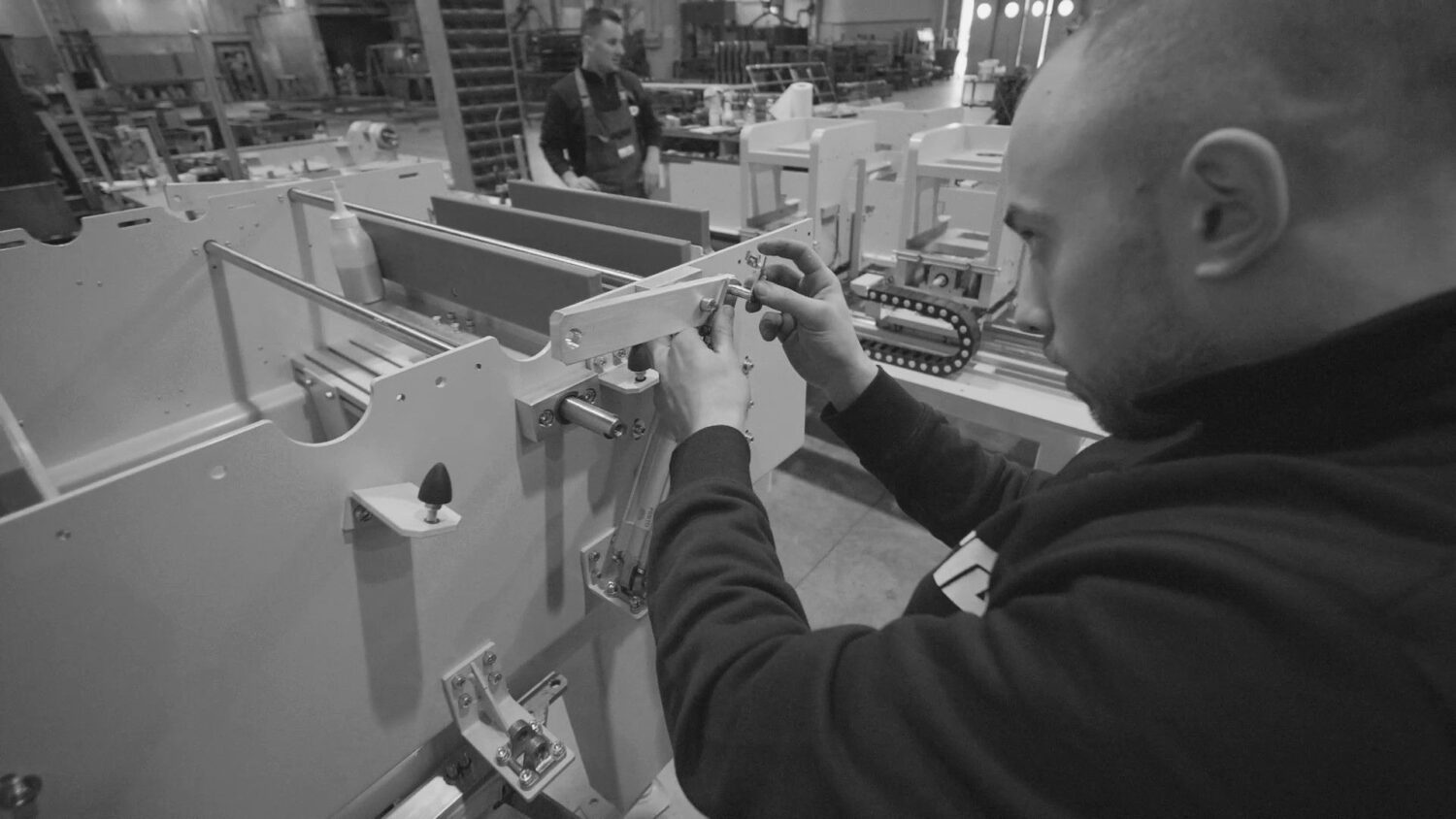 IN-HOUSE TEST
Functional onsite testing and in presence of the customer is a MUST and is applied to all our automations.
This approach allows the customer to verify and "touch with hand" the machine before delivery which drastically reduces installation and start-up times at customers premises.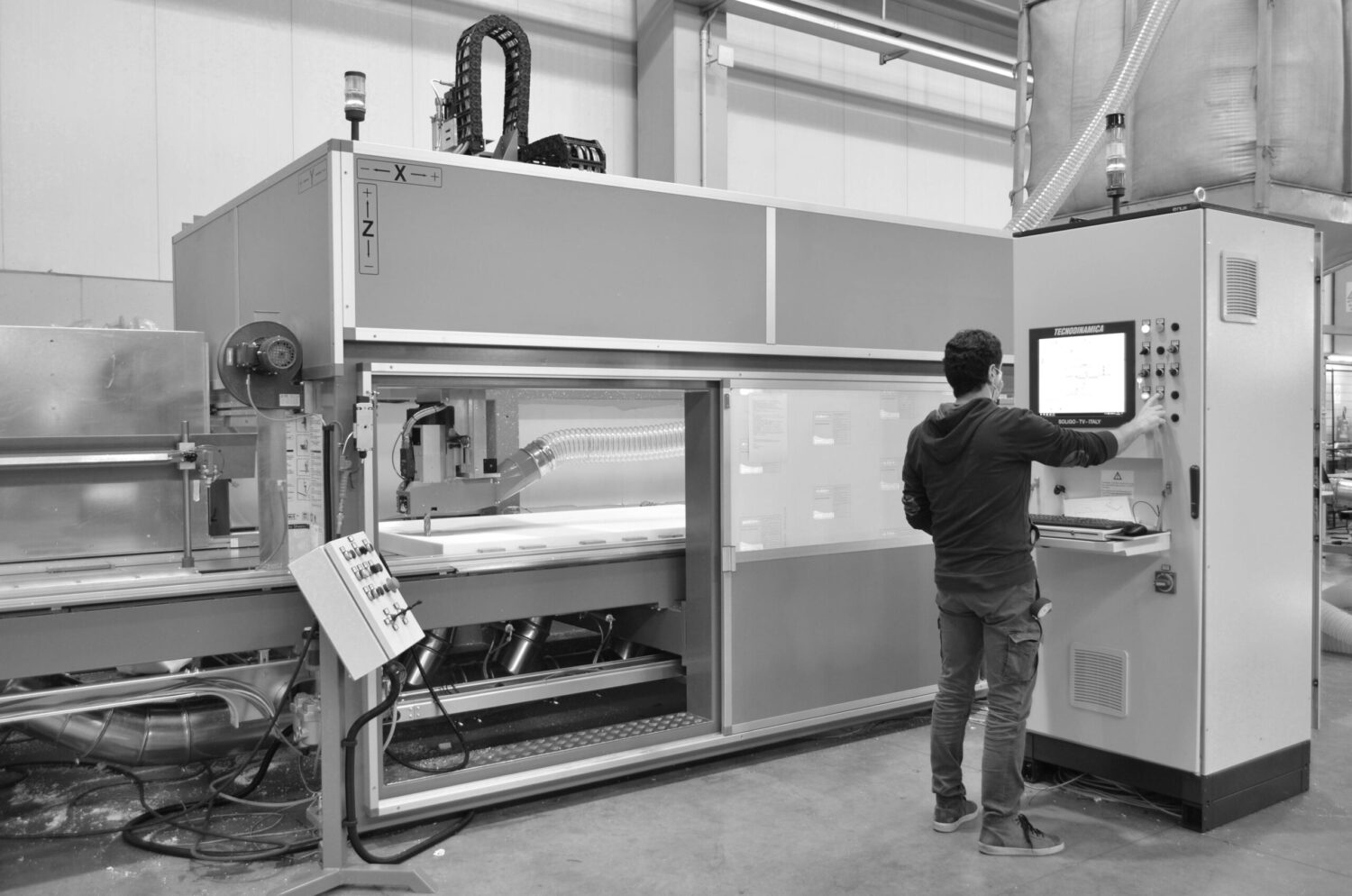 INSTALLATION AND START-UP
We carry out installation, start-up and training activities, all over the world, with highly qualified internal staff.
Training and support can be provided both at customers premises and remotely thanks to the use of online services and augmented reality devices.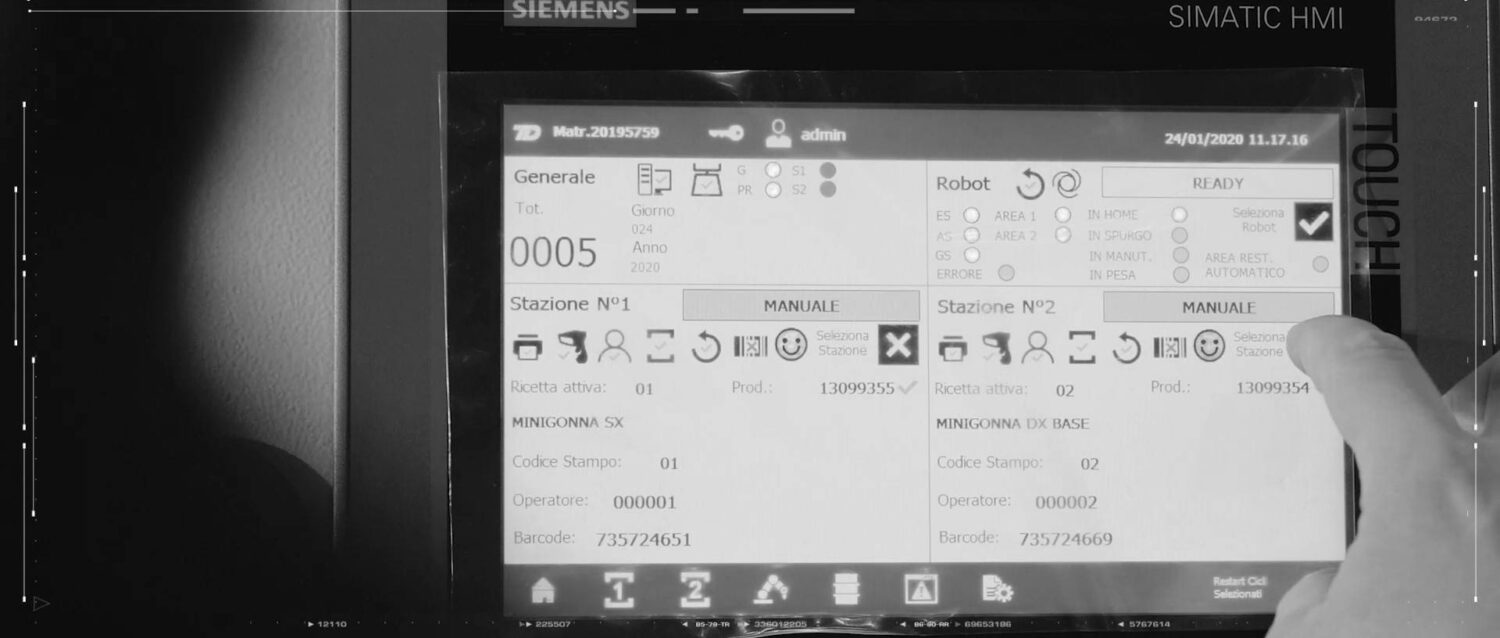 SERVICE
Our service department is composed by a team of experienced engineers entirely dedicated to customer service and technical assistance, with the possibility of remote connection to machines and plants for diagnostic activities and technical support.
After sales service includes:
Stock of mechanical and electrical spare parts ready for shipment
Consulting activities about updates, changes and improvements
Electrical and mechanical technicians available for ordinary and extraordinary on-site maintenance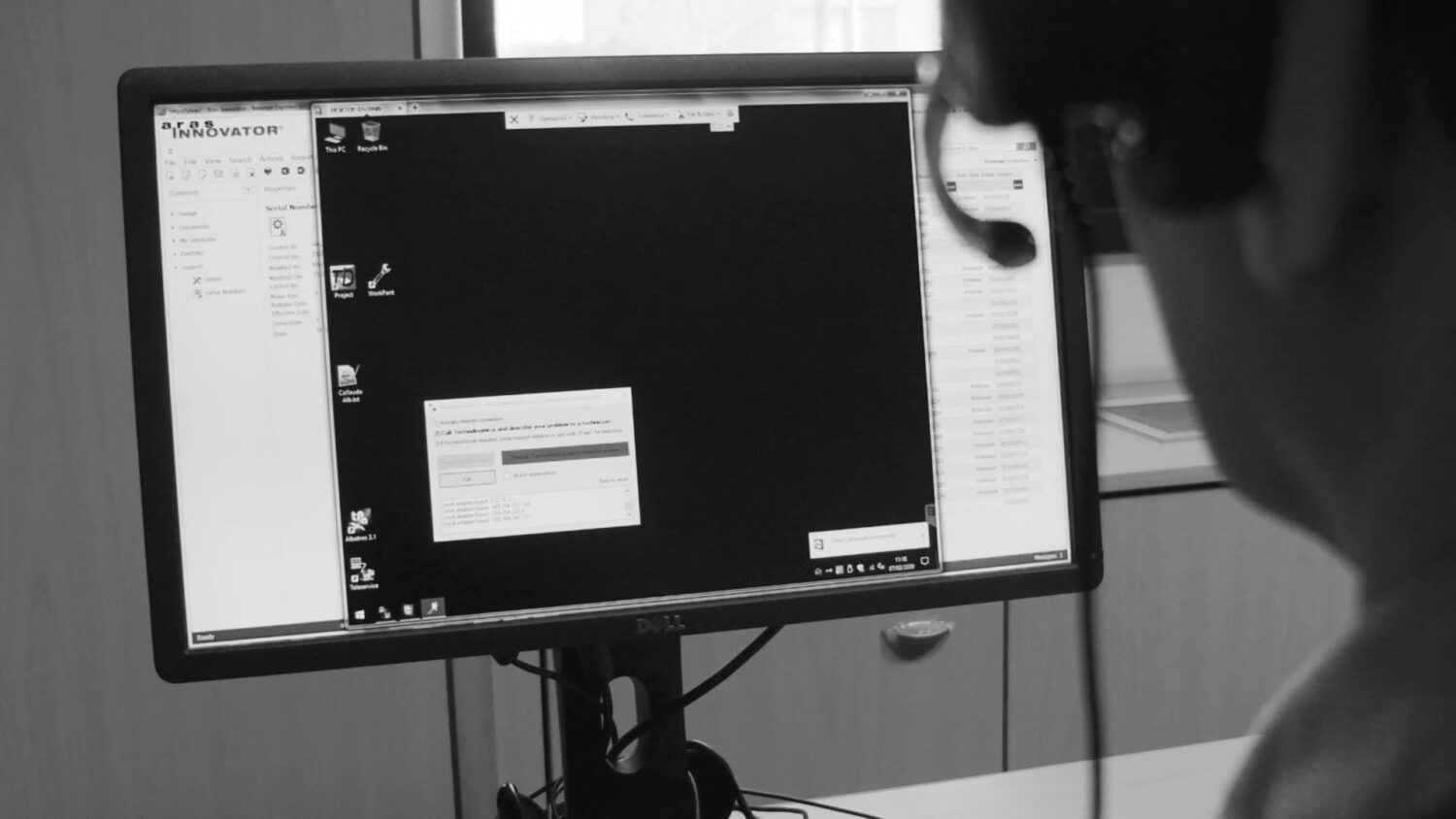 From the concept of the machine to the installation at the customer's, we provide a complete service covering all phases with internal know-how and skilled workers. This is how we guarantee and supply precision mechanics and highest efficiency even after millions of cycles.
Providing solutions that grant the maximum competitive advantage
Continuous research to always provide state-of-the-art products
Less waste for clean and sustainable development
At every stage, from design to after-sale support
Financial operations that are always safe and transparent
Because an excellent product cannot be made without a strong team spirit