4 sides wrapping machines for EPS
Four sides wrapping machines are used for packing insulation boards made of different materials, such as EPS, XPS, PUR/PIR and rock wool. Bundles are wrapped with stretch film on 4 sides.
Excellent film bonding, thanks to the unique design of the welding bars.
Supervision and control fully integrated with Tecnodinamica's processing machines.
Highly efficient, designed for mass productions.
The film-pulling serie are machines for packing on 4 sides, by pushing the bundle against a stretched polyethylene film and then welding the film at the end of the bundle.
These machines are characterized by a high packing speed and by a lower film and energy consumption.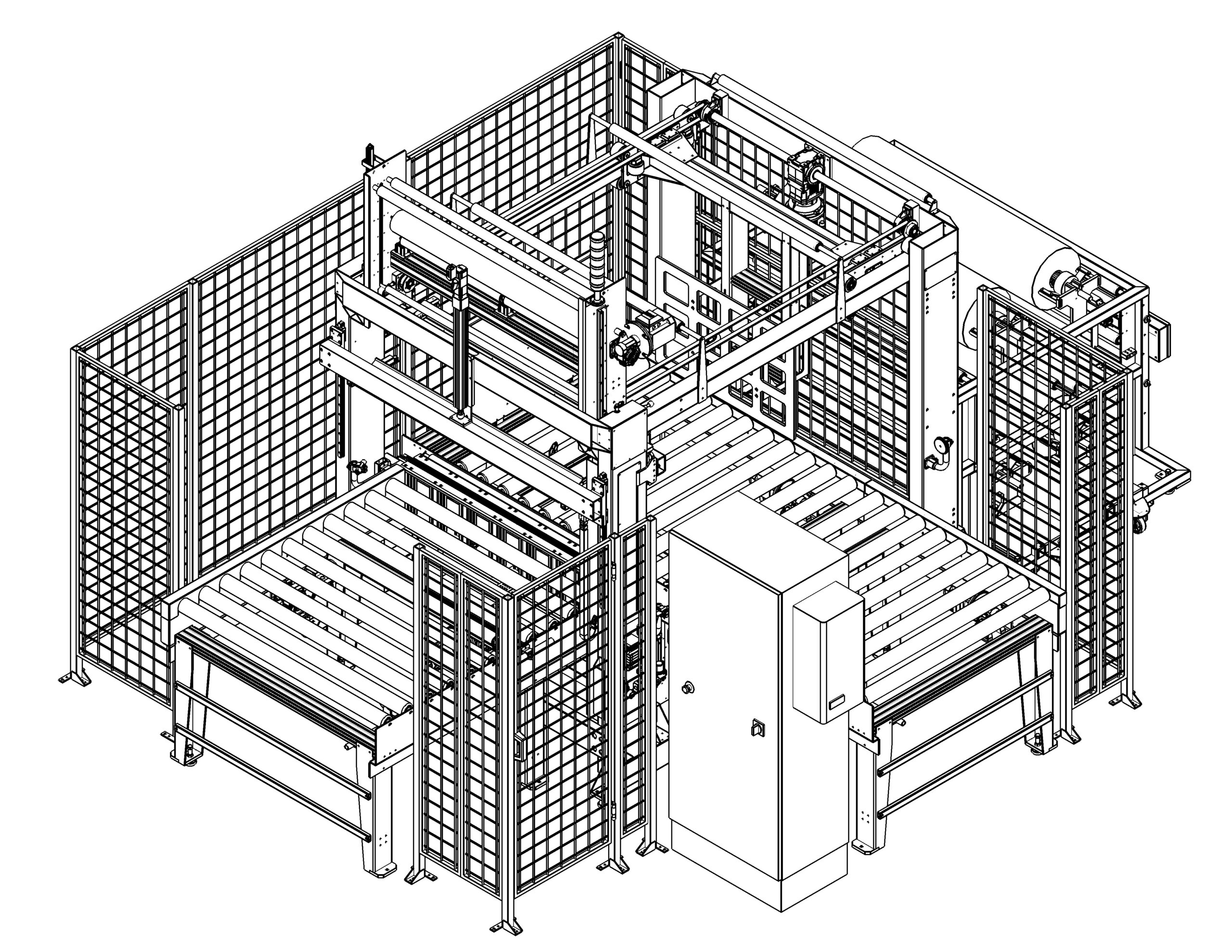 Rolls magazine.
Retractable pusher.
Industry 4.0.