Milling machines
Machines to manufacture complex milled parts, with excellent finish and high accuracy.
Solid and compact structure, built to guarantee maximum resistance, stability and safety for operators.
The working process is performed by a milling cutter mounted on a high speed electric spindle. The movements of the 3 axes are controlled by Brushless motors which allow extremely rapid and accurate movements.
All machines are equipped with tool magazine and automatic tool changing system. The material to be worked is automatically loaded into the process from the machine magazine.
The entire machine management and control is performed by means of a PC, where all manufactured shapes can be saved and loaded.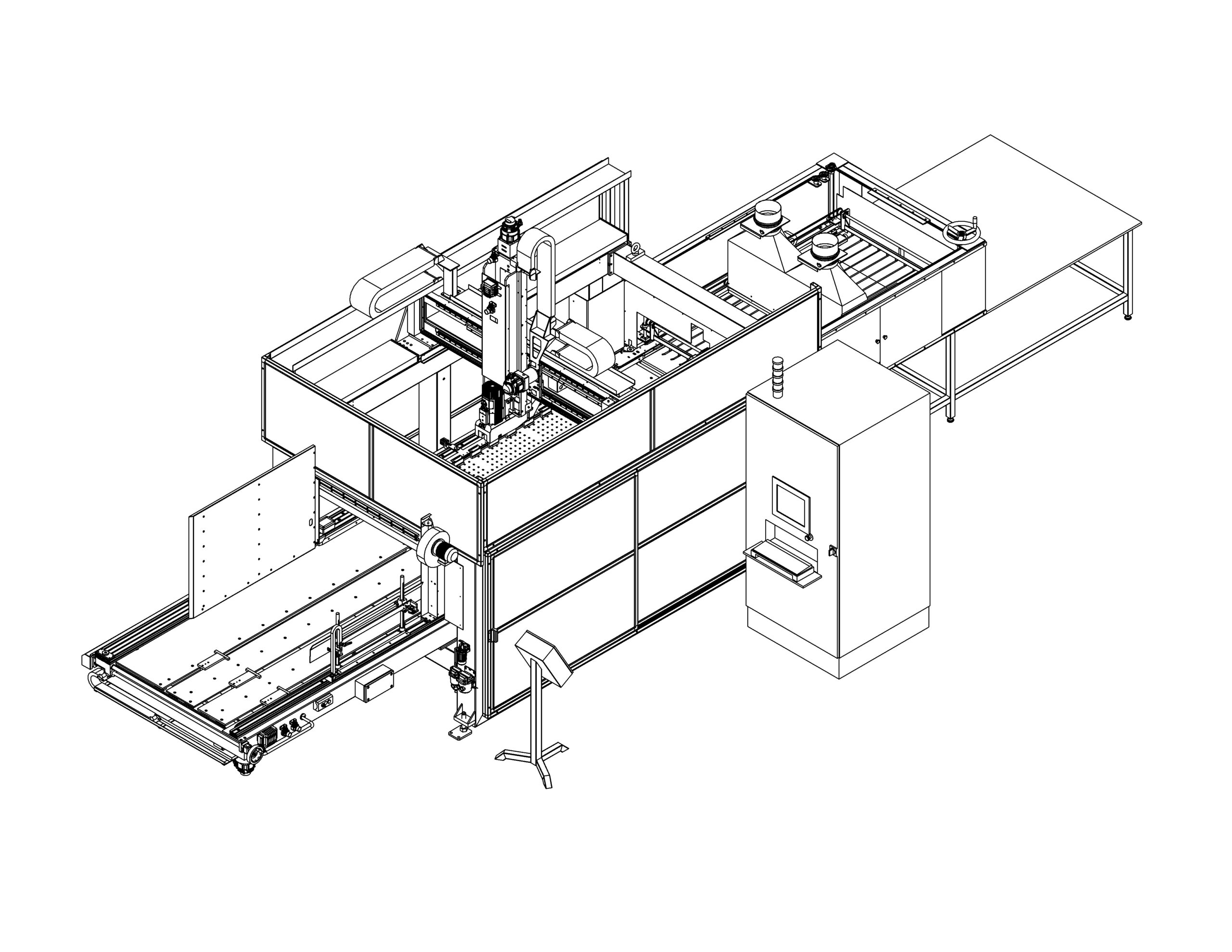 Automatic unloading unit.
Dust suction hood.
Industry 4.0.