Since 1981 we design and construct special machines for General Industry and complete plants for production and manufacturing of expanded polystyrene (EPS).
A unique experience of continuous growth, which has been shared with our customers and consolidated thanks to enduring partnerships along the whole process: from the analysis of requirements to final start-up at customer's premises.
11
.
000
mq
total production and offices
+
50
countries
in the world with our automations
Dal concept della macchina all'installazione presso il cliente, forniamo un servizio completo coprendo tutte le fasi con know-how e personale interno. Solo così possiamo garantire meccanica di precisione e massima efficienza anche dopo milioni di cicli
100% Know How interno
R&D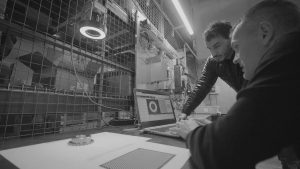 Team multidisciplinare dedicato alla sperimentazione tecnologica e allo sviluppo di prototipi e nuove soluzioni d'automazione
Ufficio Tecnico Meccanico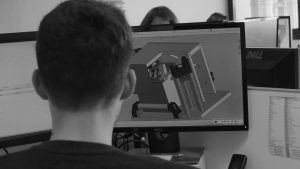 Ingegneri e tecnici specializzati nella progettazione di gruppi e assiemi meccanici con il supporto di strumenti CAD 3D e PLM di ultima generazione
Ufficio Tecnico Elettrico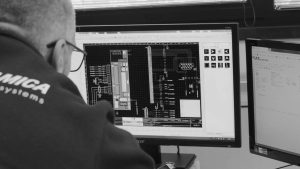 Team interno di sviluppo del progetto elettrico – elettronico e realizzazione degli schemi elettrici
Ufficio Tecnico Software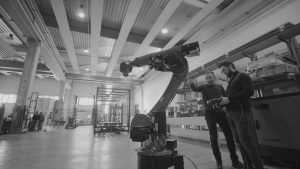 Tecnici specializzati nella progettazione a diversi livelli: PLC, supervisione / HMI, programmazione robot e interfacciamento macchina con ERP di fabbrica
Macchine utensili - Lavorazioni CNC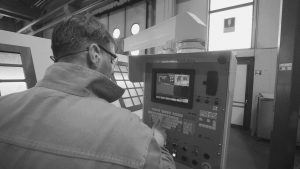 Reparto completo di macchine CNC per la realizzazione di lavorazioni di taglio, fresatura, foratura, tornitura e rettifica
Saldatura Carpenteria Meccanica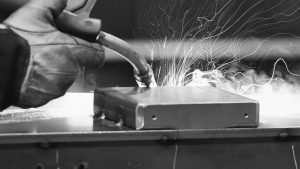 Saldatori specializzati nella realizzazione di carpenterie meccaniche di media-grande dimensione ed elevata complessità
Verniciatura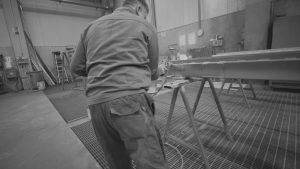 Reparto interno di verniciatura ad acqua con prodotti di ultima generazione totalmente privi di solventi che rende l'emissione ZERO VOC
Assemblaggio meccanico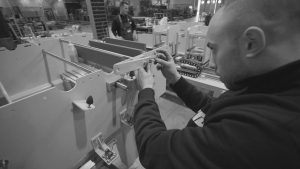 Tecnici meccanici specializzati nell'assemblaggio, avvio e manutenzione di impianti e automazione altamente sofisticati
Cablaggio elettrico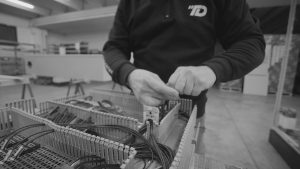 Elettricisti certificati dedicati alle attività di cablaggio quadri elettrici, bordo macchina e manutenzione elettrica
Service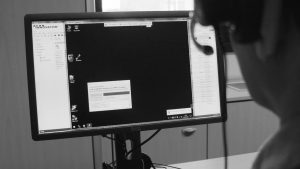 Team tecnico interamente dedicato all'assistenza in remoto con l'ausilio di strumenti di tele-assistenza
Magazzino Ricambi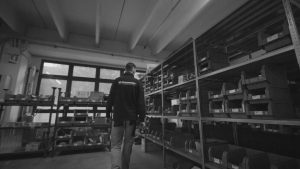 Stock di componenti meccanici ed elettrici sempre disponibili e pronti per la consegna in ogni parte del modo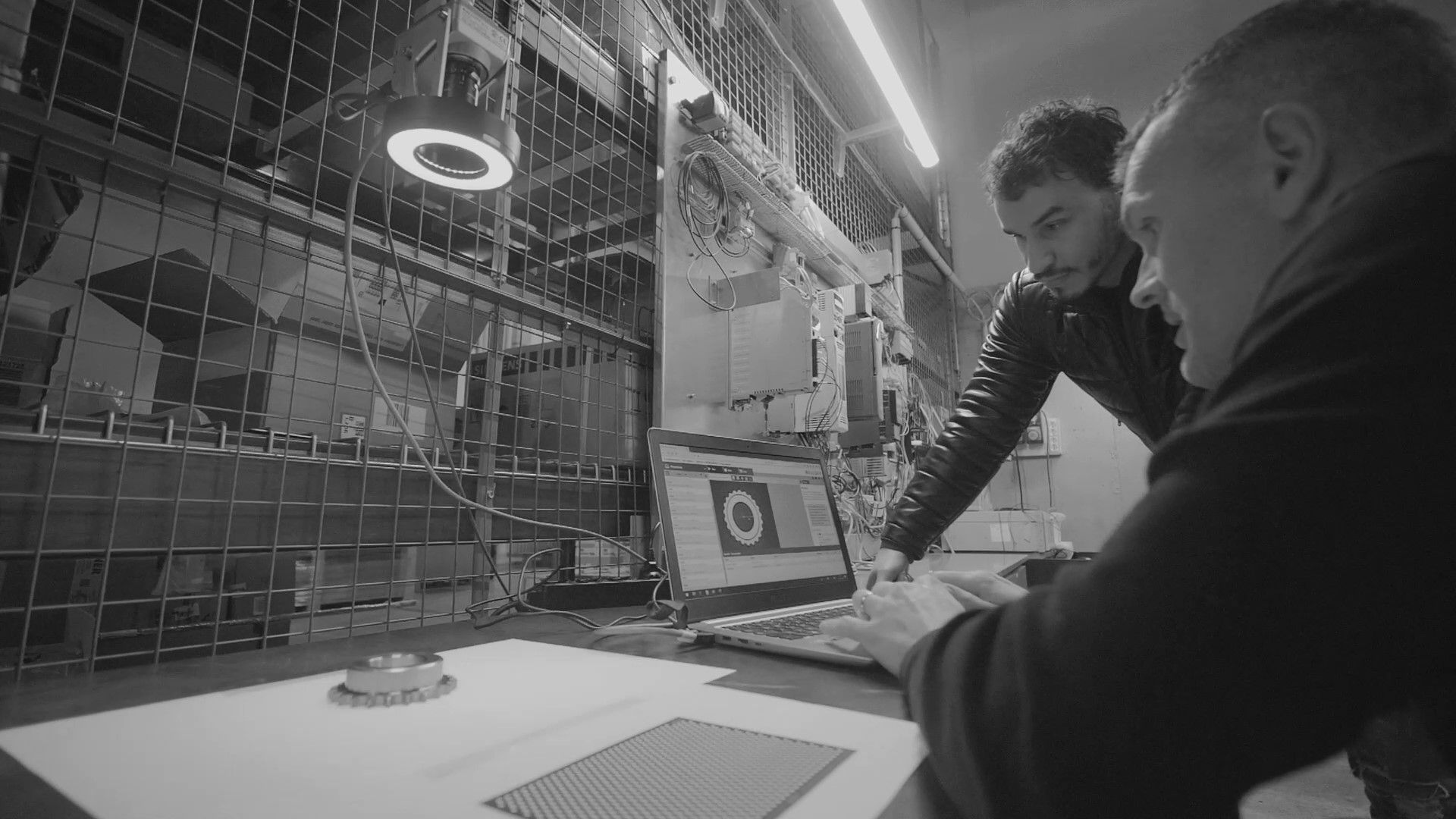 R&D
Multidisciplinary team dedicated to research and development of new technologies, applications and automation solutions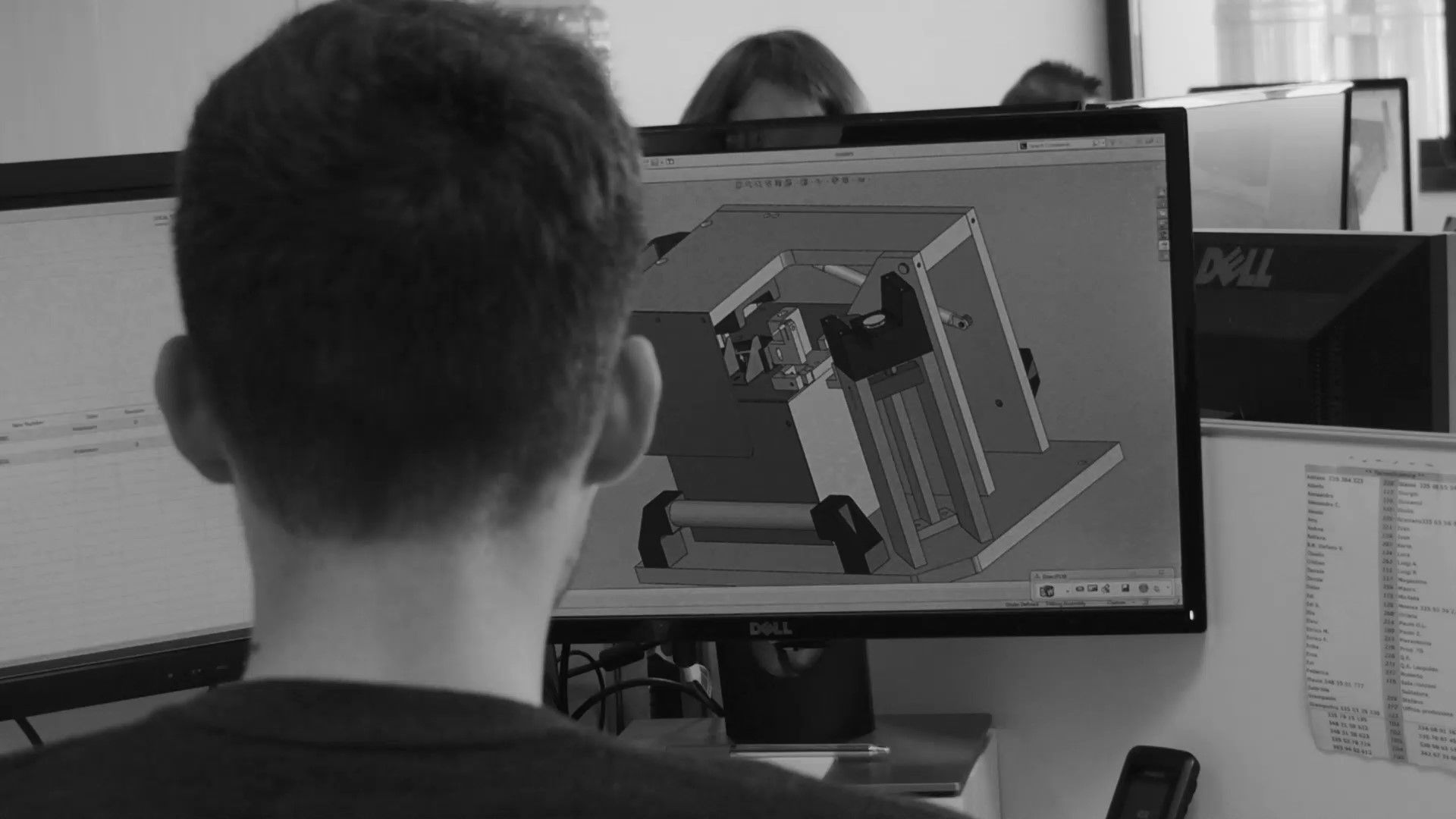 Mechanical Department
Engineers and technicians specialized in the design of advanced mechatronic solutions with the support of the latest 3D CAD and PLM tools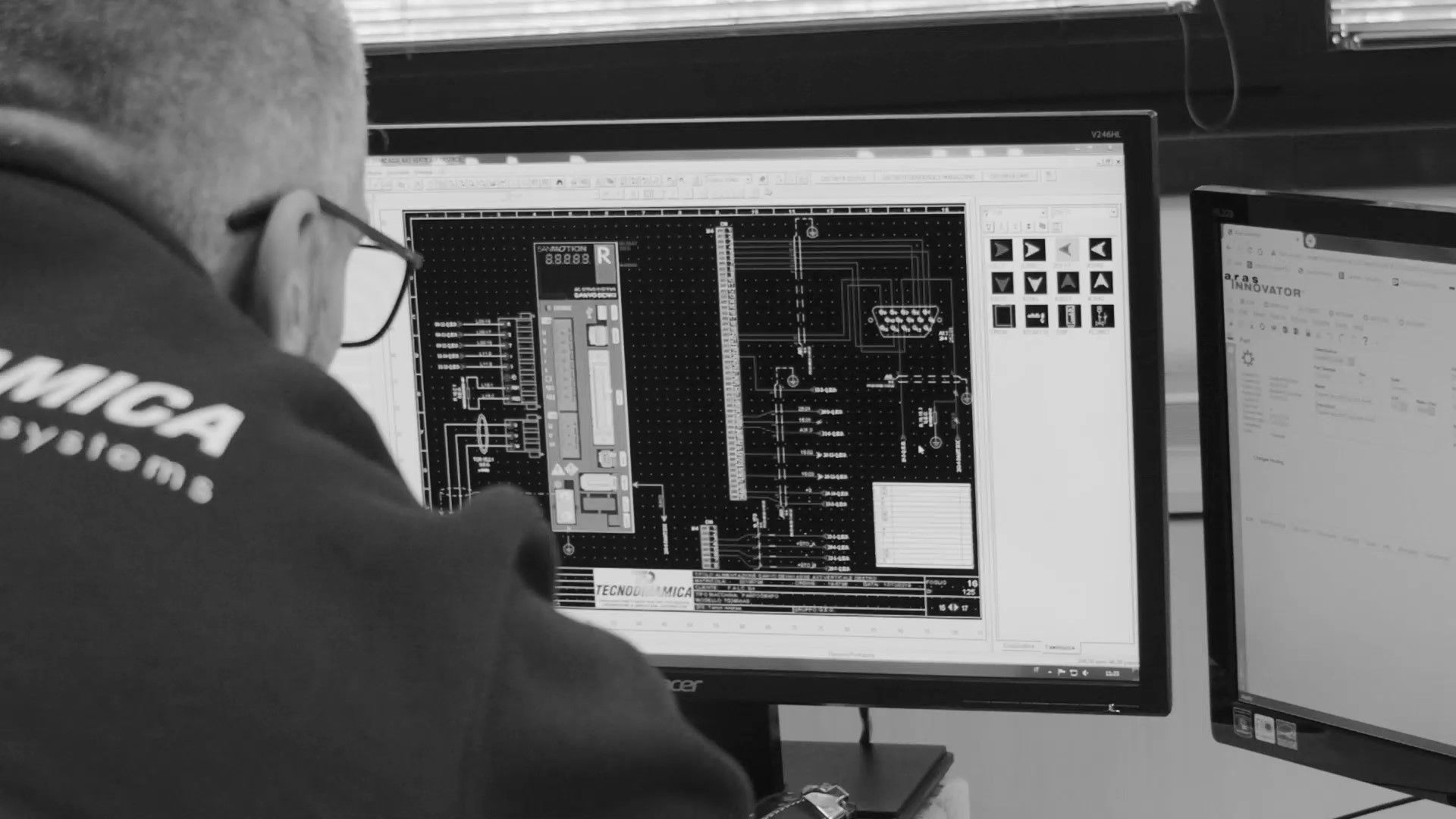 Electrical Department
Internal team engaged in the in the definition of technology solutions and the electrical design of advanced automation systems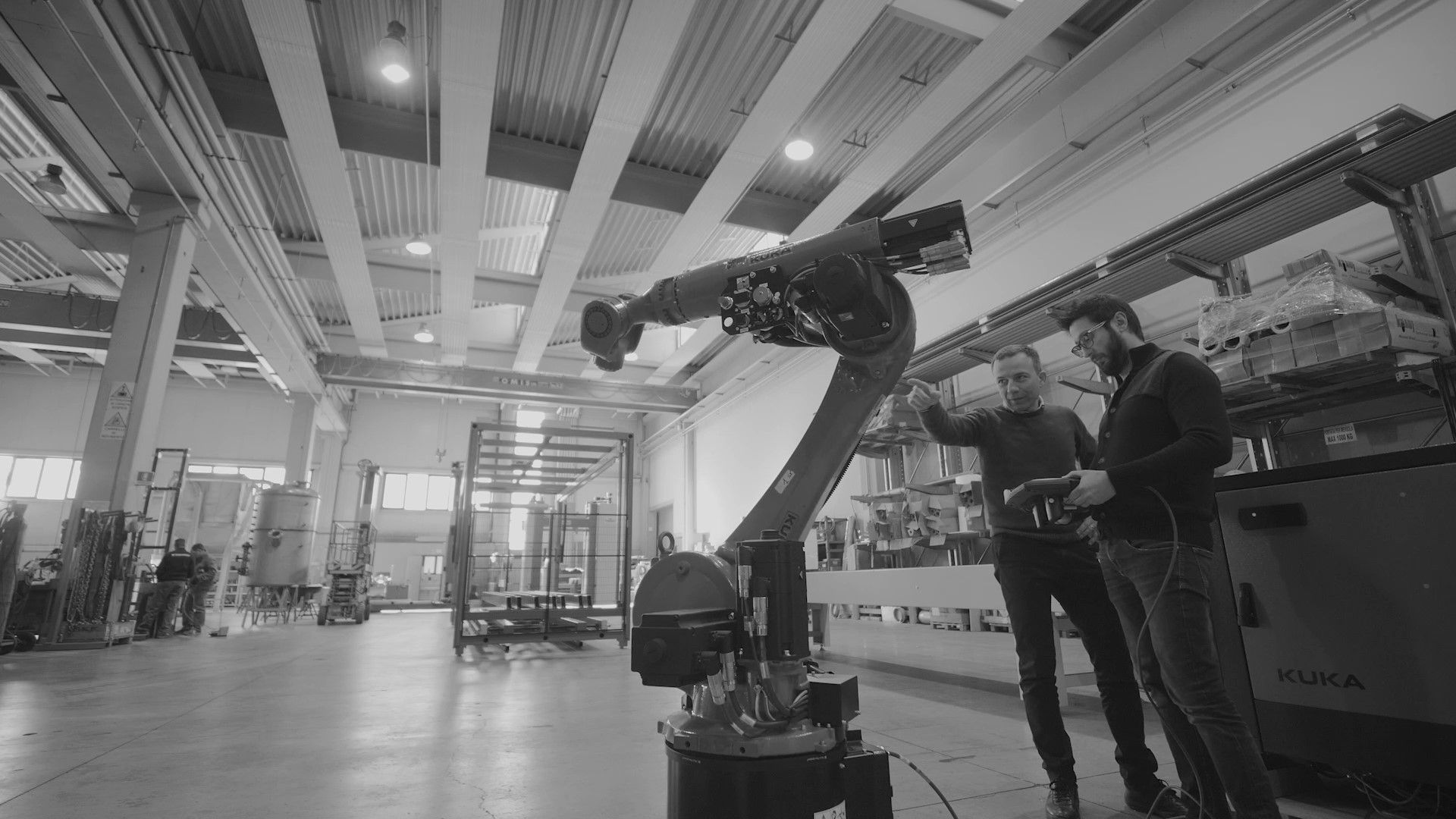 Software Department
Engineering team with wide coding and programming expertise: PLC, supervision / HMI, robot programming and machine interfacing with factory ERP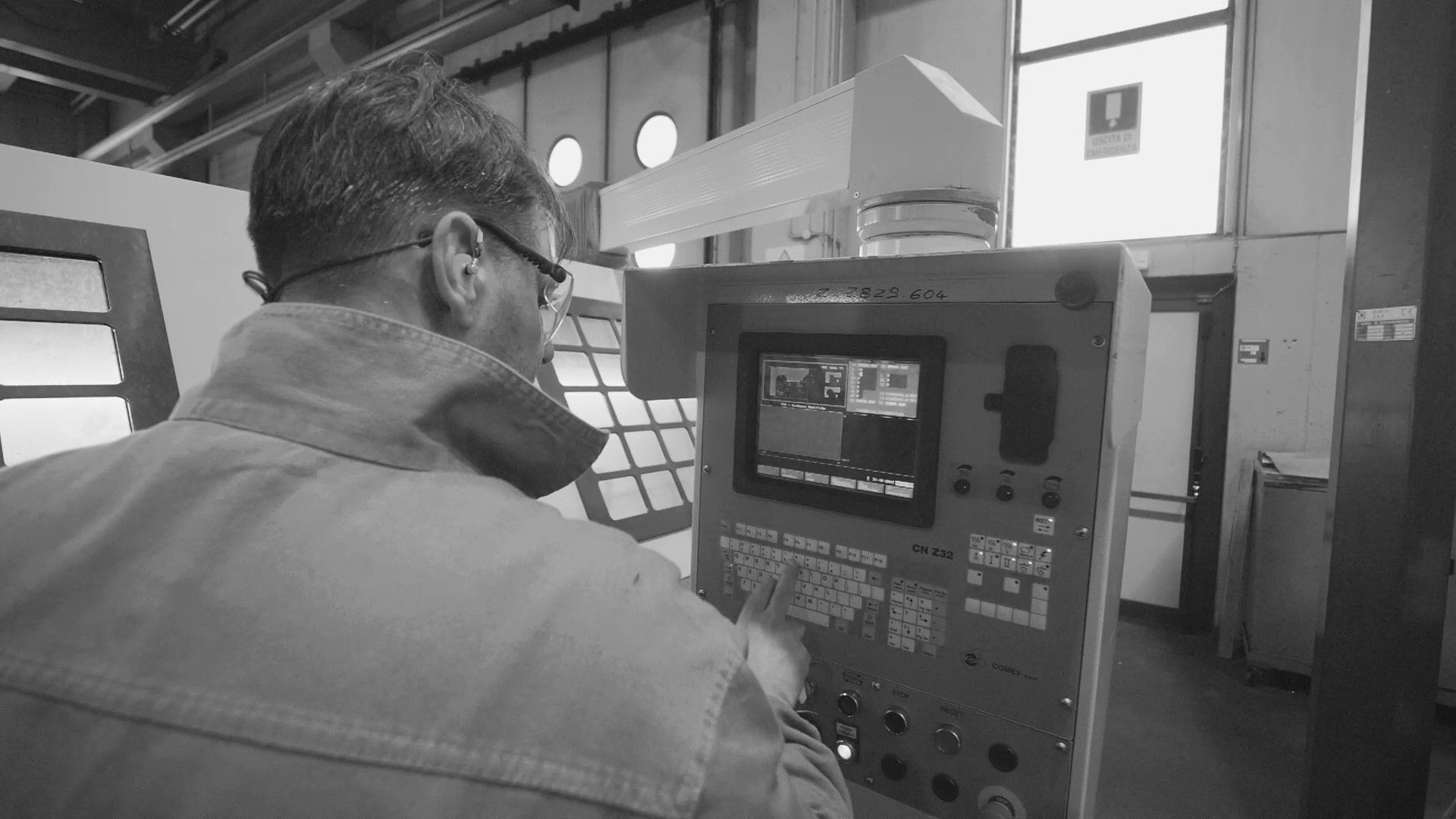 CNC machining
Production department fully equipped with CNC machines for cutting, milling, drilling, turning and grinding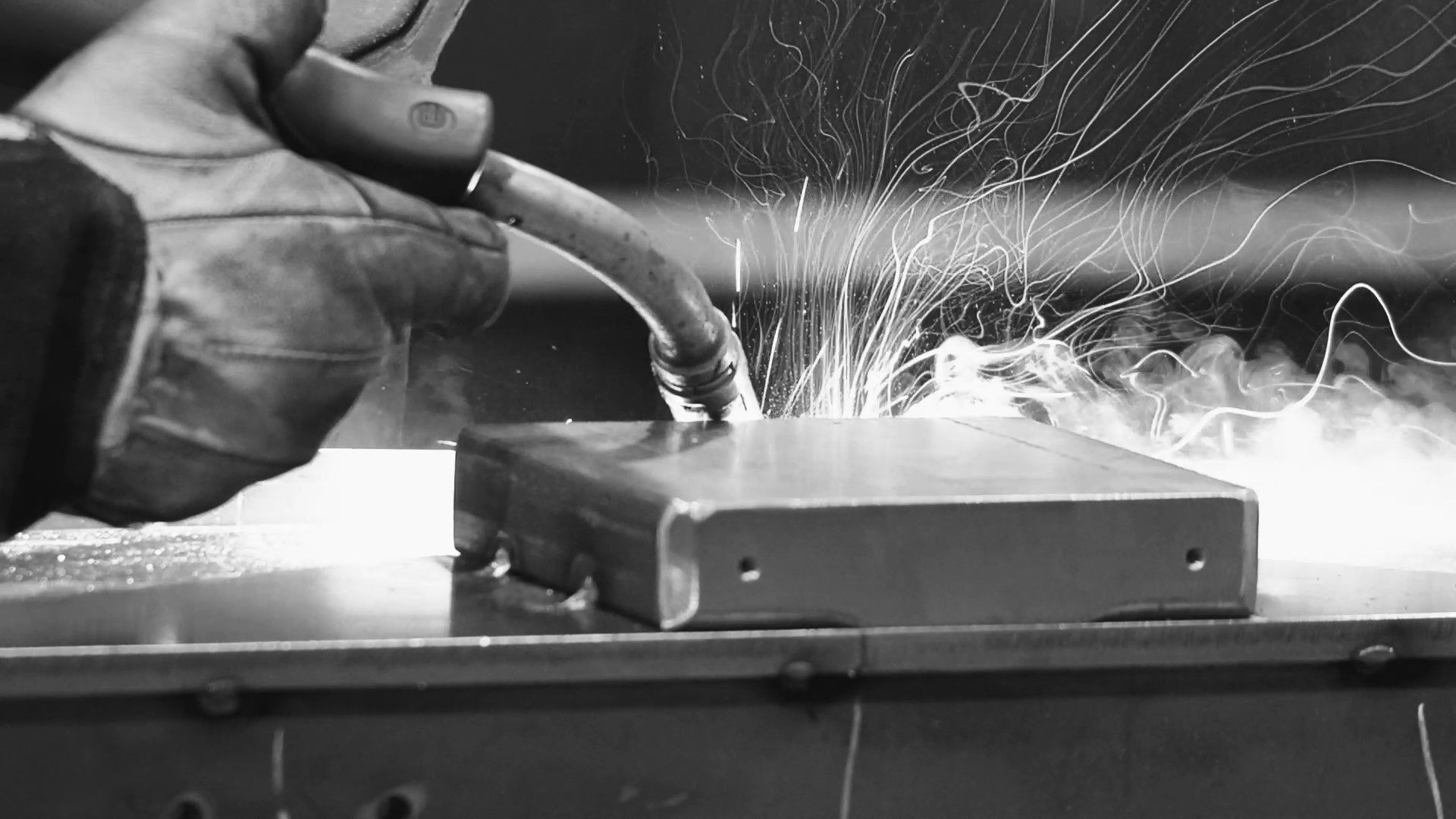 Mechanical Carpentry Welding
Certified welders specialized in the assembly of medium-large sized mechanical structures with high precision requirements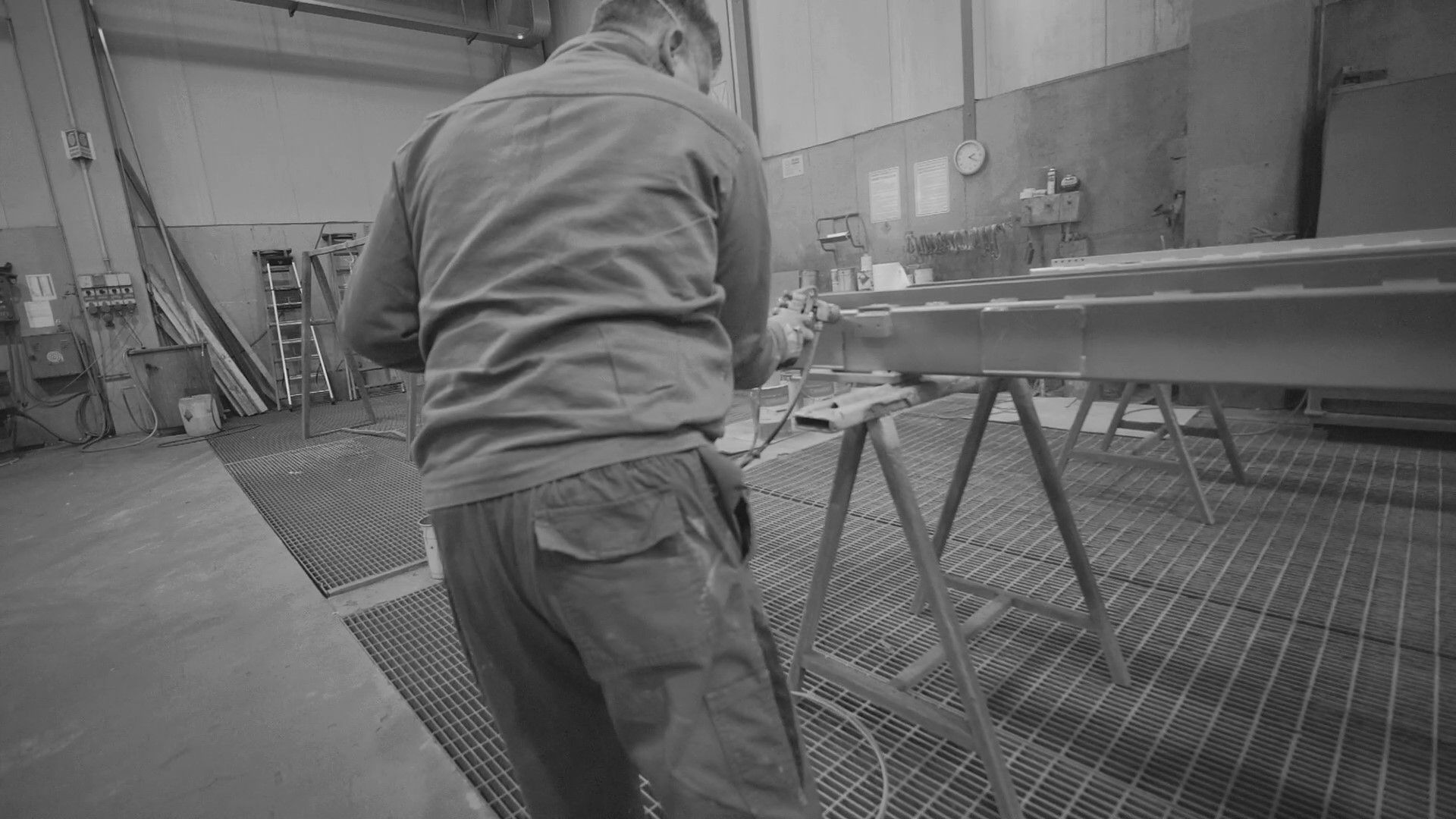 Painting
Water painting department using latest generation products totally free of solvents with ZERO VOC emission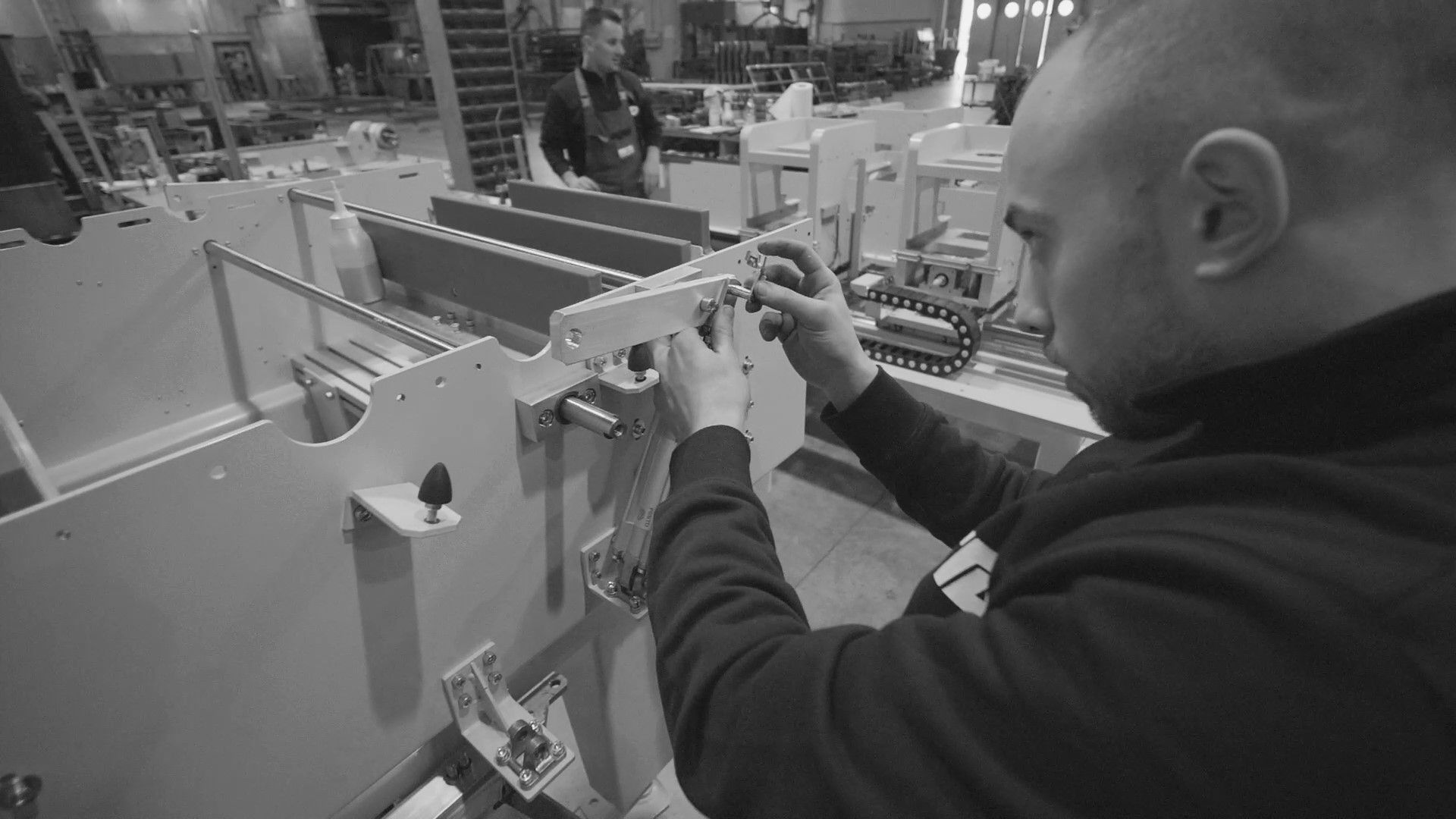 Mechanical assembly
Team of engineers with mechanic, pneumatic and hydraulic expertise specialized in the assembly, start-up and maintenance of highly sophisticated plants and automation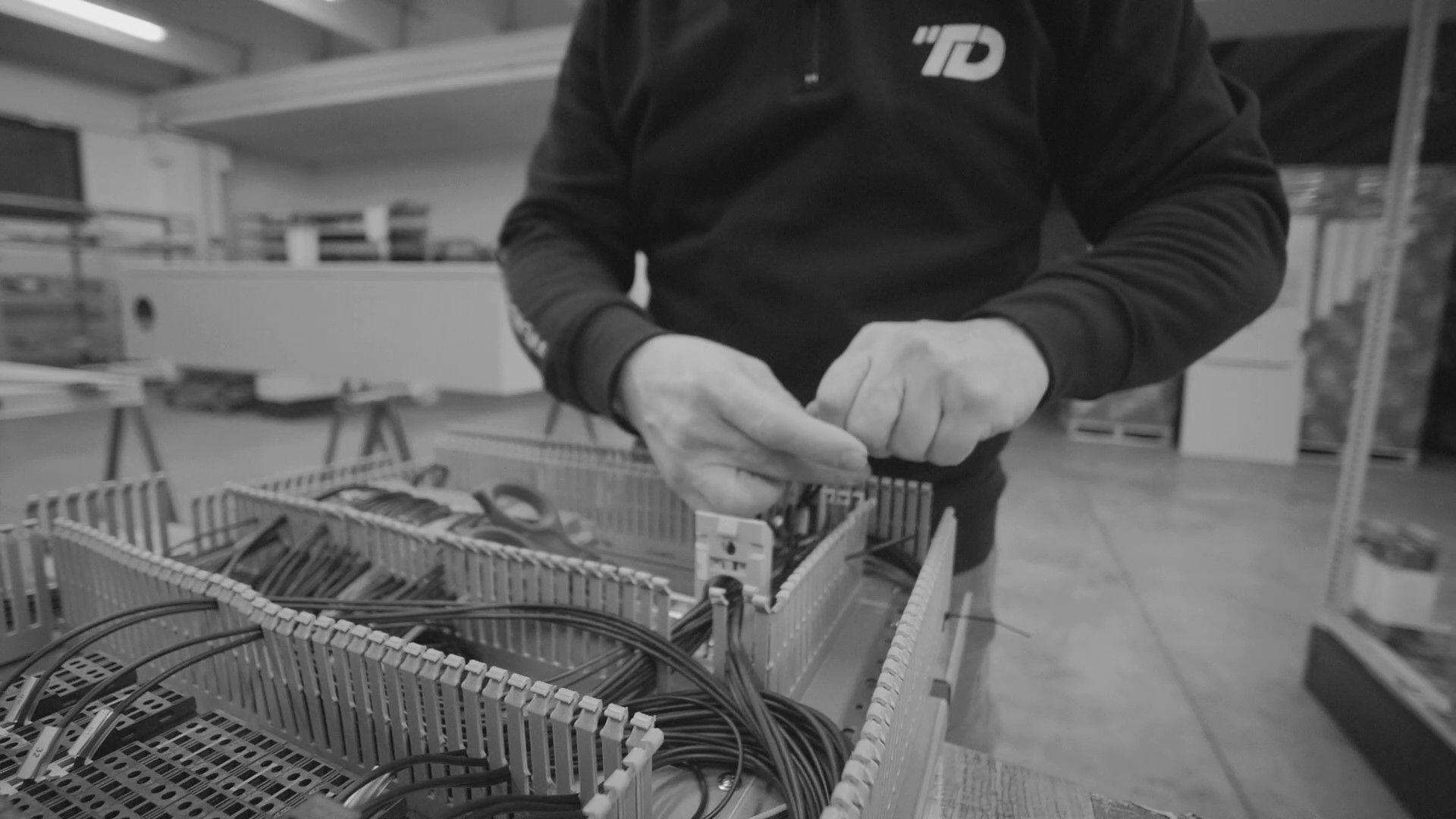 Electrical wiring
Certified electricians dedicated to electrical wiring and electrical maintenance activities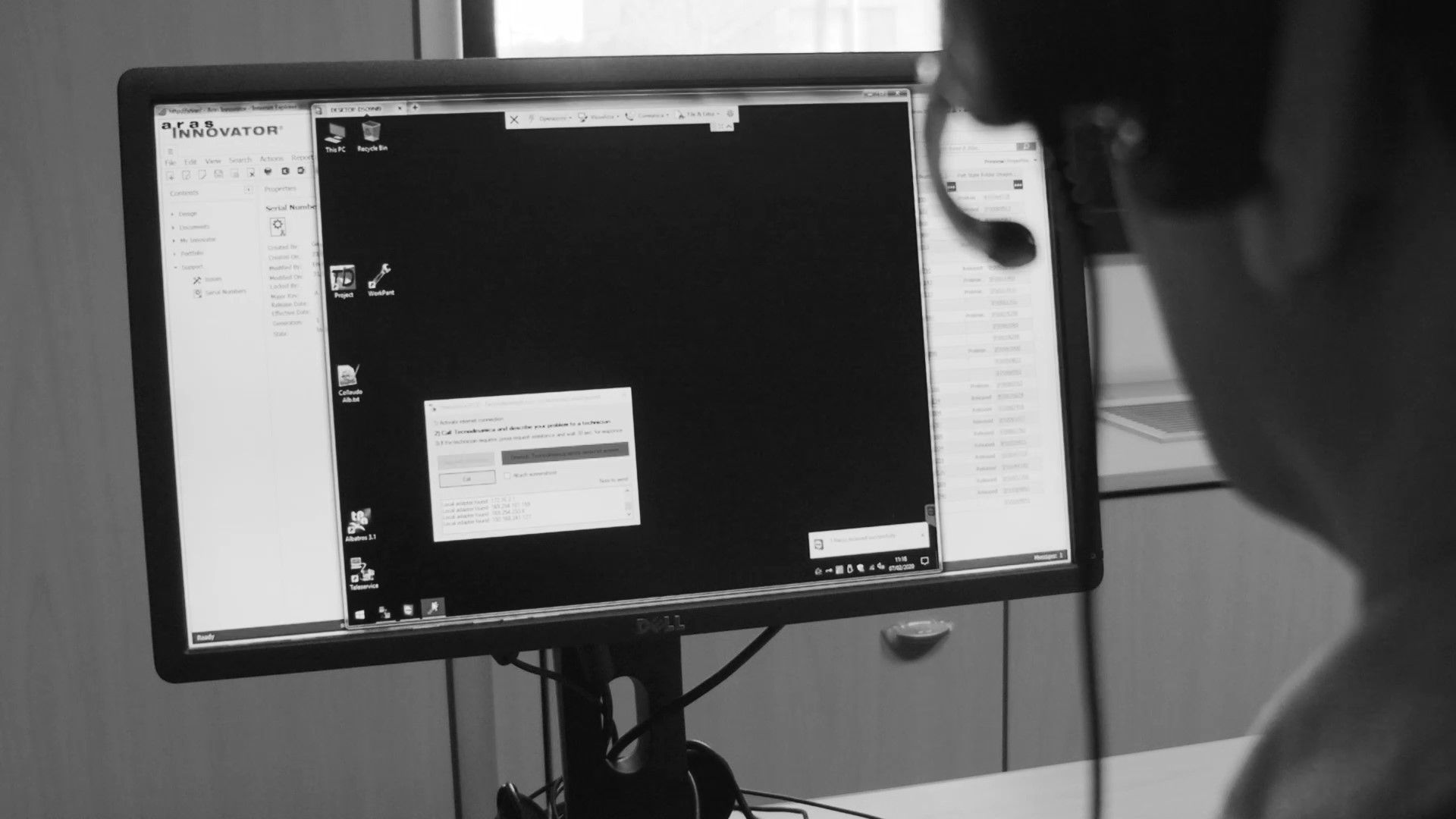 Service
Technical team of experienced engineers entirely dedicated to customer service and technical assistance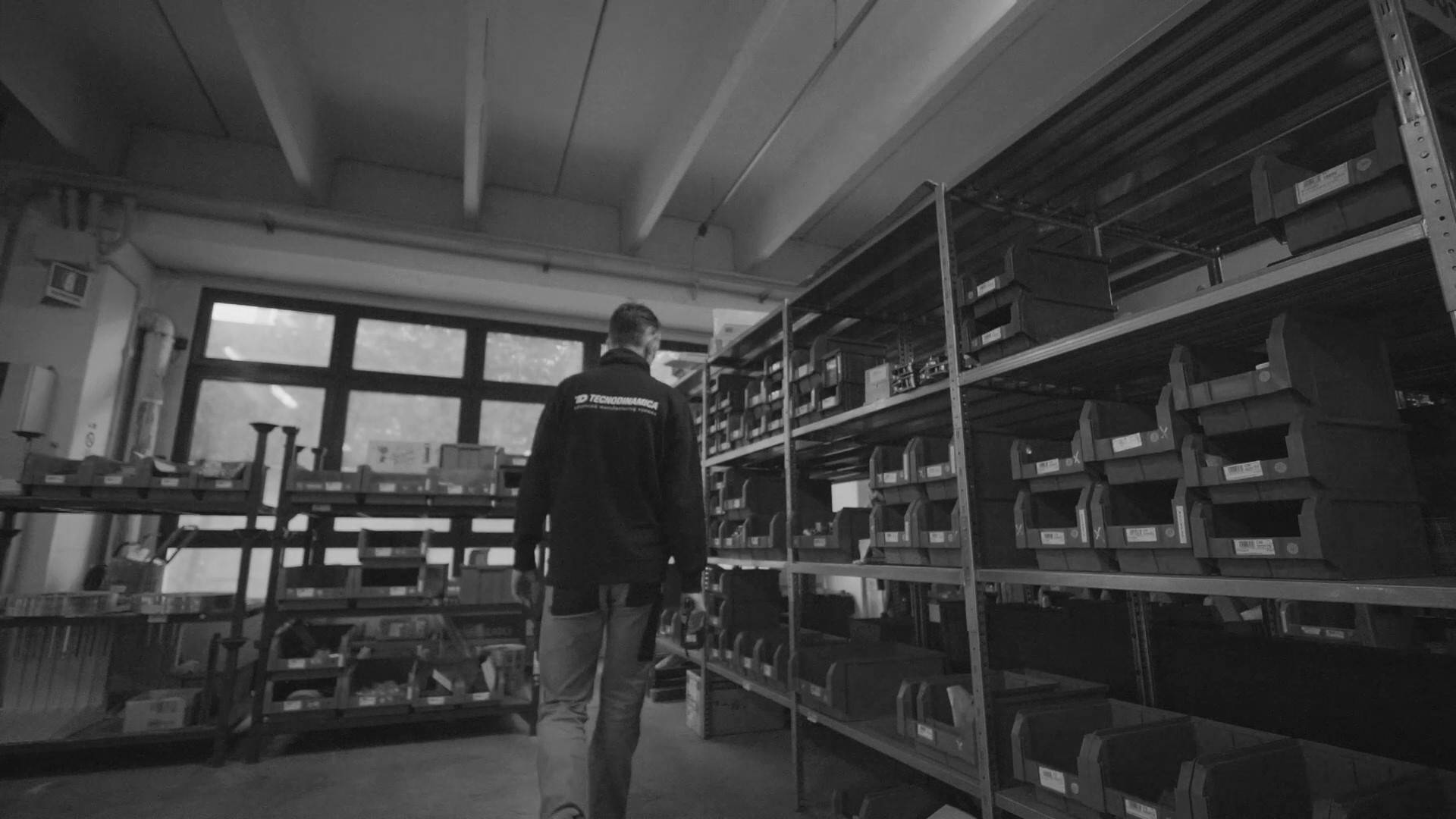 Spare parts warehouse
Storage of mechanical and electrical components always available and ready for delivery all over the world
100% in-house Know How
From the concept of the machine to the installation at the customer's, we provide a complete service covering all phases with internal know-how and skilled workers. This is how we guarantee and supply precision mechanics and highest efficiency even after millions of cycles.
PROVIDING SOLUTIONS THAT GRANT THE MAXIMUM COMPETITIVE ADVANTAGE
CONTINUOUS RESEARCH TO ALWAYS PROVIDE STATE-OF-THE-ART PRODUCTS
LESS WASTE FOR CLEAN AND SUSTAINABLE DEVELOPMENT
AT EVERY STAGE, FROM DESIGN TO AFTER-SALE SUPPORT
FINANCIAL OPERATIONS THAT ARE ALWAYS SAFE AND TRANSPARENT
BECAUSE AN EXCELLENT PRODUCT CANNOT BE MADE WITHOUT A STRONG TEAM SPIRIT