Cross Cutters for EPS
Cross cutters are designed to trim and square blocks, preparing them for a future processing on other machines.
Prevention of fire ignition: hot wires automatically switch off when working axes remain inactive for longer than a set time-limit.
Broken wire detection system with automatic stop of the machine.
Cross cutters on fixed table for EPS
Cross cutters on fixed table are designed to trim EPS blocks on all sides in order to obtain a final product perfectly squared.
The block is manually loaded on a standing insulated surface with adjustable transversal rods and then positioned against retractable pneumatic aligners.
Movements are performed by a double-frame carriage which makes horizontal and vertical cutting at the same time along the entire length of the block, and by a transversal frame which trims the block from the top to the bottom.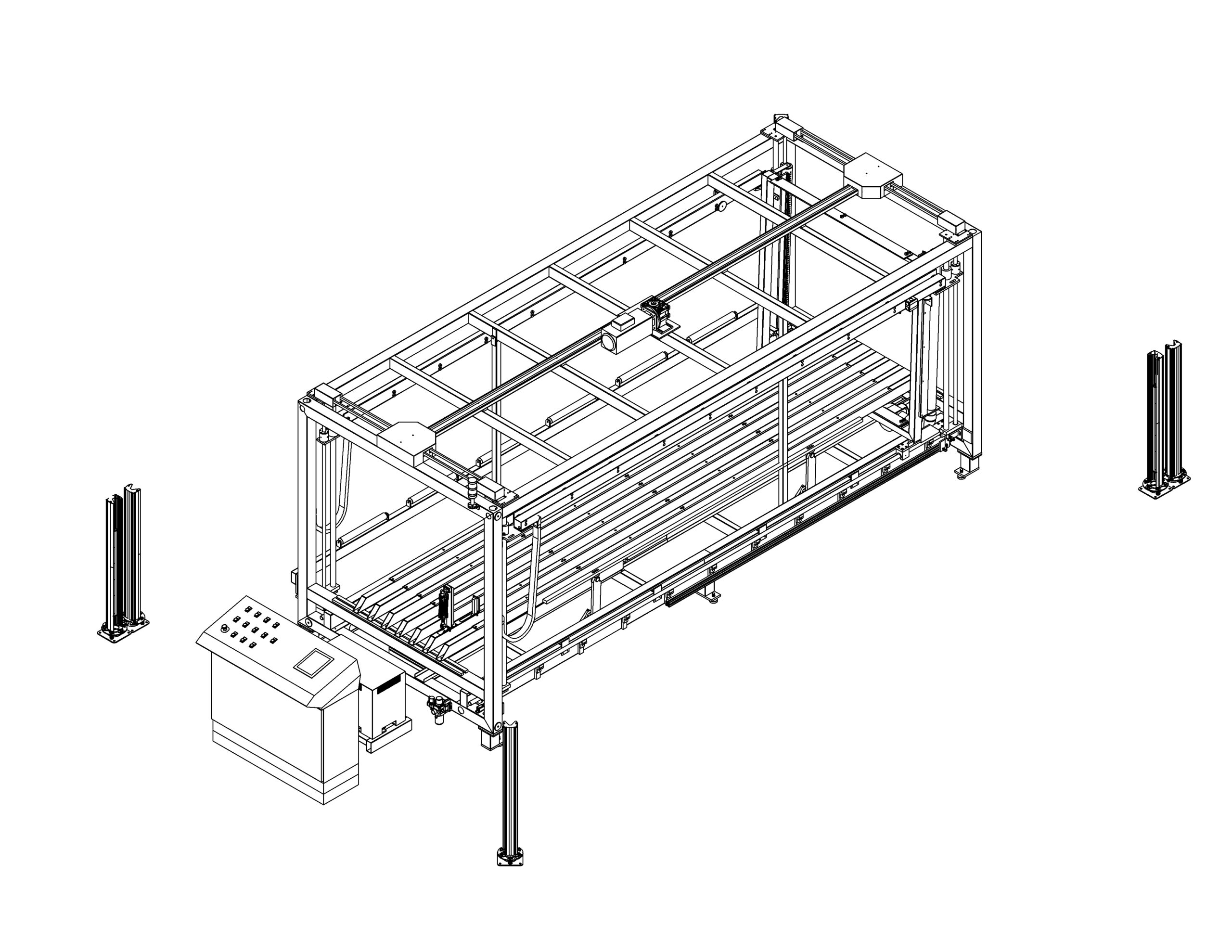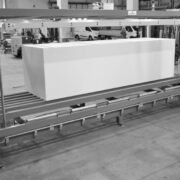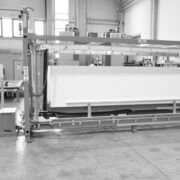 Cross Cutting Machines belts
Cross cutters on belt are designed to process EPS block in continuous. Their configuration allows them to be used not only to square blocks but also to manufacture sheets.
The block is loaded on a standing surface with belt conveyors and is aligned by pneumatic stops, it proceeds through the first horizontal cutting frame and then through the vertical cutting frame.