Mixing Machines for EPS Material
These machines mix virgin with recycled material.
Filtering of exhaust air by sleeve filters.
Possibility of dedusting the material directly from the mixing augers.
Dosing mechanism equipped with electronic speed control for extremely accurate mixing ratios.
Automatic stop of the machine in case of emptying of one of the silos.
Augers clogging indicators.
Equipped for being interfaced with block moulds and silos plant.
The mixing unit consists of two coupled silos. Two steel screw feeders are installed on the base. Their rotation speed, electronically controlled by an inverter, allows dosing in the desired percentage.
Silo to store the virgin material.
Silo to store the recycled material.
Mixing auger with electronic control.
Hopper to collect the mixed material.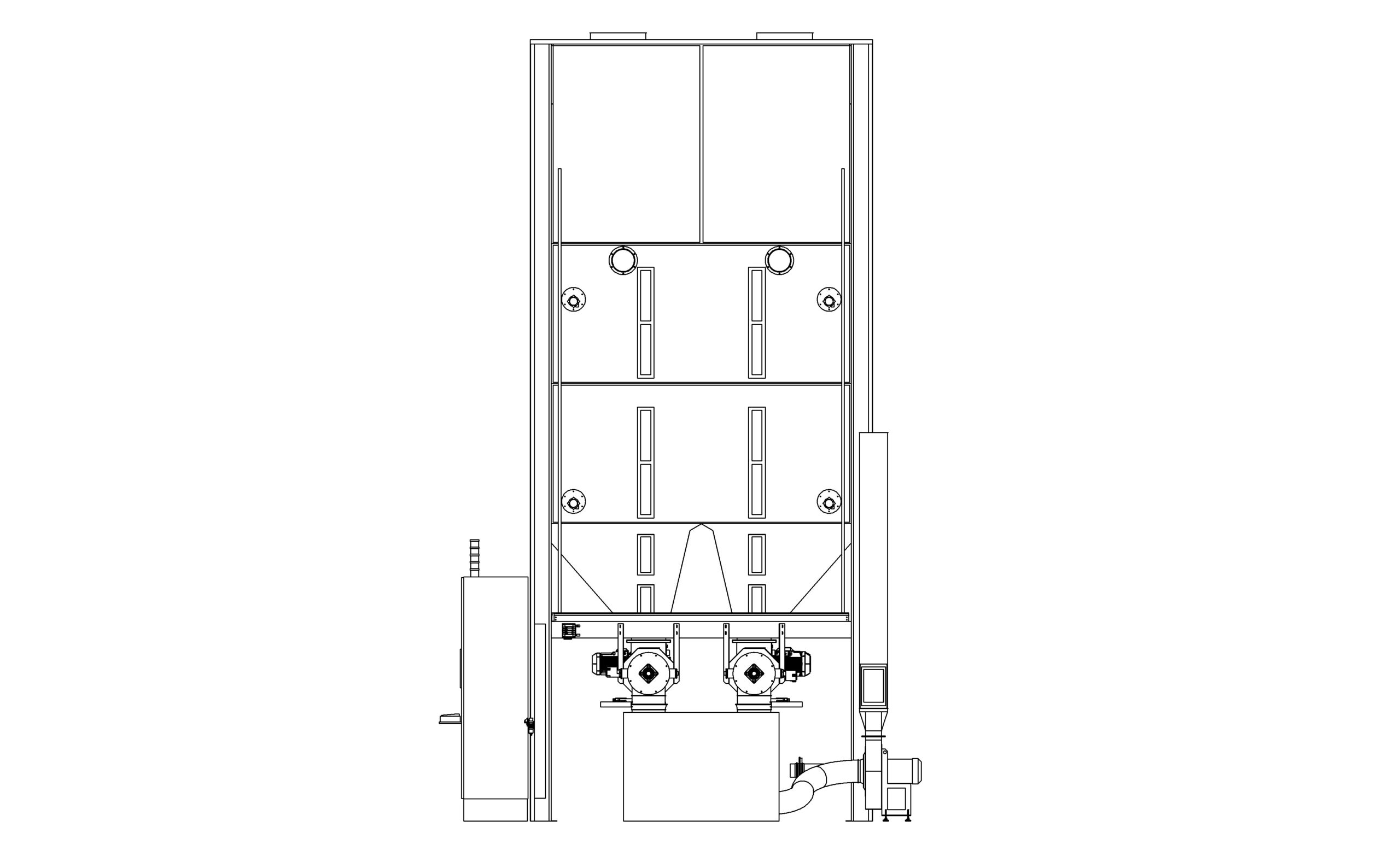 Automatic connection to pre-feeding silo of block mould.
De-dusting system integrated with mixing augers.
Silo to collect the dust.
Dust compactor.